Education
Preparing for the future
Education
Educating future scientists
Since the beginning, the CR has regarded educating future scientists as one of its main objectives. To this end, the CR has been dedicating considerable efforts to the development and implementation of outstanding educational programmes, advanced courses and workshops.
INDP
An International Doctoral Programme in Neuroscience and Cancer
A world class PhD programme
The International Neuroscience Doctoral Programme (INDP) provides students with an integrative, state-of-the-art education in either Neuroscience or Physiology & Cancer. A central goal of the programme is to foster inquiry and discovery by encouraging active participation, critical thinking, and problem-solving by the students. 
We seek talented students to work in a supportive, inclusive, and collaborative environment that trains individuals to participate in the process of scientific inquiry leading to discoveries. Emphasis is given to diverse thinking, positive behaviour support, and well-being as core elements for creativity, critical thinking, and leadership.
When applying, students should choose one of the following tracks: Neuroscience or Physiology & Cancer. The PhD programme initial year consists of classes and lab rotations. After a common module about the fundamentals in Biology and Neuroscience, students have specific modules depending on the track they select. In addition, students also perform laboratory rotations, which allow them to familiarize themselves with the research done across different labs and join the lab where they will conduct their doctoral research. 
Degrees are granted by our academic partners, the Universidade Nova de Lisboa or the Instituto Universitário de Ciências Psicológicas, Sociais e da Vida through our accredited INDP doctoral track.
To know more about the INDP, please follow this link.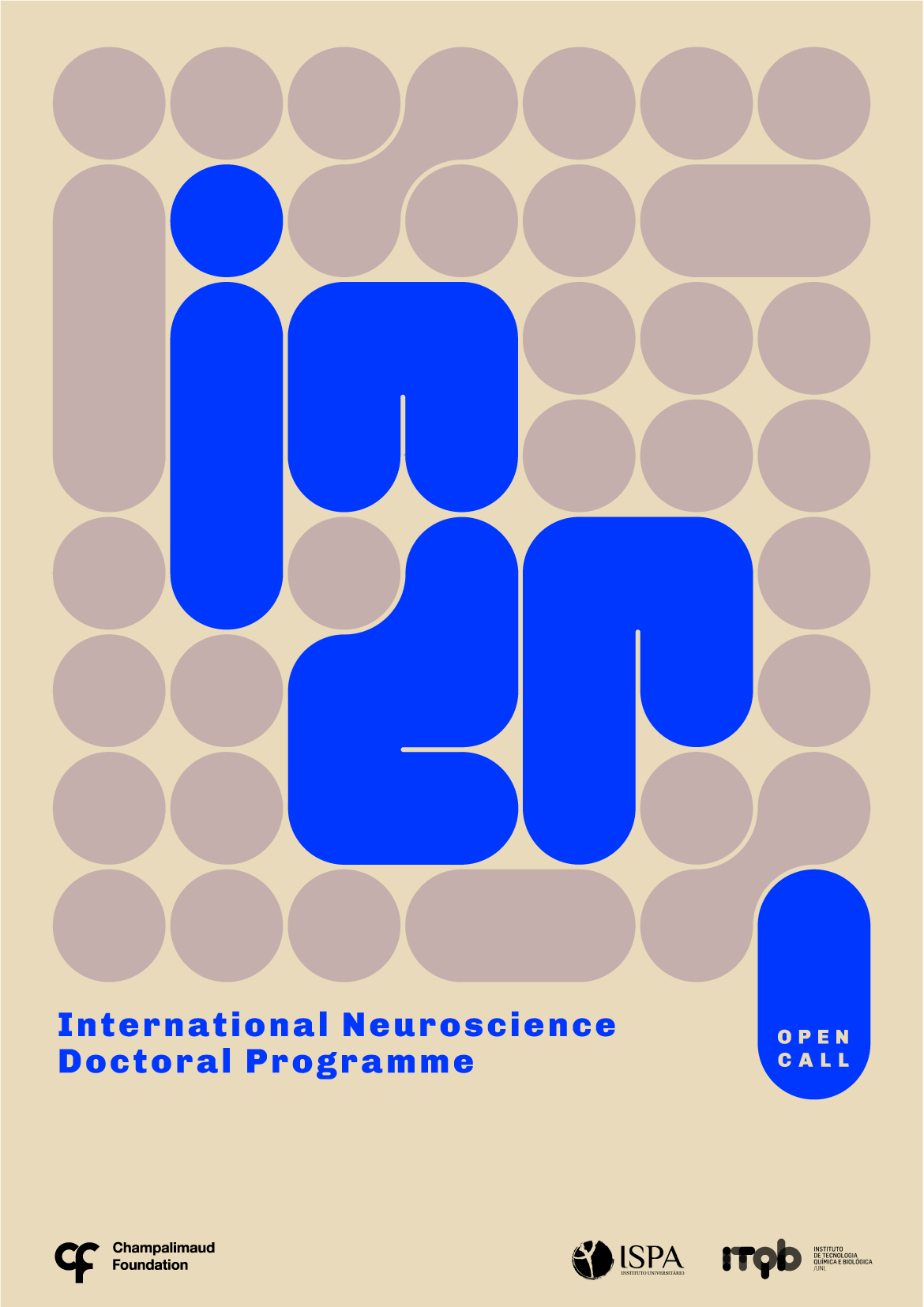 Courses
CAJAL Advanced Neuroscience Training Programme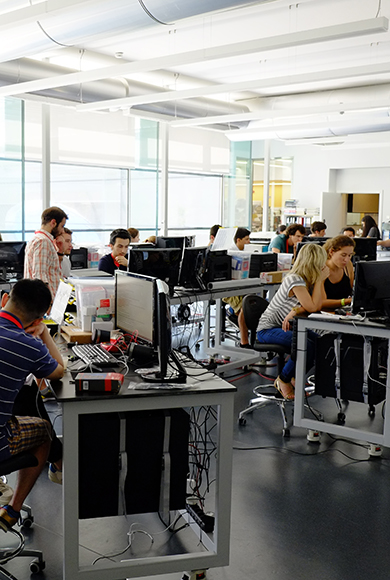 The CAJAL Advanced Neuroscience Training programme consists of 4 yearly courses, 2 held at Champalimaud Centre for the Unknown in Lisbon and 2 in Bordeaux Neurocampus. These two institutes were chosen to be the first centres in Europe that will host recurring neuroscience training courses, following a model that has been successfully running in the US for decades.
For more information about the CAJAL Advanced Neuroscience Training Programme, follow this link.
Internships
Office of Research Internships
Champalimaud Research accepts internship applications throughout the year, via a designated form. Internships are considered only for periods up to 6 months (for longer periods of time, applicants should contact the research groups directly). Internship applicants (usually undergraduates) choose up to 5 labs to apply to and, if accepted for an internship, will design their own project with the PI. For further information, please contact the Office of Research Internships, through the email ori@research.fchampalimaud.org.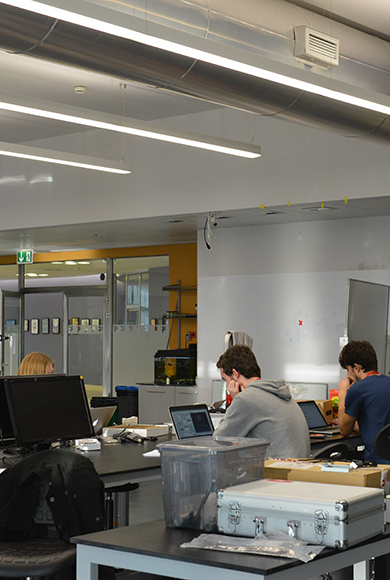 Outreach
Ar|Respire Connosco Events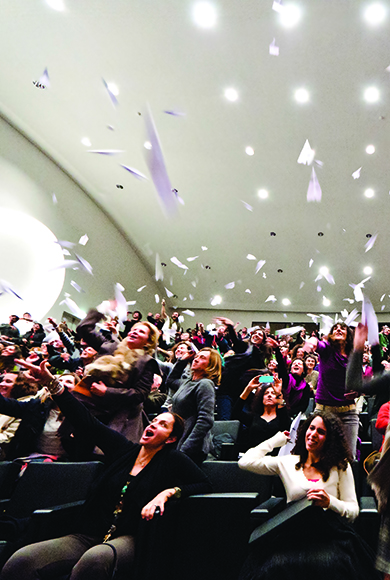 Ar (Air in Portuguese) was one of our first steps taken in science communication, organized by a group of students and researchers from the Champalimaud Research.
Ar aims to create 'A world moved by critical and creative thinking'. To achieve this, and drawing on the enthusiasm of our researchers and students, a series of science communication events combining world-renowned speakers, interactive multimedia and audience participation has been created.
Ar events explore fundamental scientific themes by intertwining work from leading thinkers: local and international, scientific and cultural.
The inaugural event, 'Engineering the Mind', happened in October 2011 and since then, 30 more events have taken place at the Champalimaud Centre for the Unknown. Each event showcases speakers ranging from scientists, artists, chefs, group facilitators, cyborgs, alternative community leaders, storytellers, teachers and others. They engage the public to think, interact and debate their ideas. Presentations are entertaining and dynamic and include cutting edge interactive games and open discussion. The events already draw more than 10.000 people to the CCU and have been enthusiastically received by the audience and media alike. To explore, learn, be provoked and inspired, click here.
Outreach
Ar Magazine
ar magazine was conceived by a group of neuroscience students and researchers from the Champalimaud Research.
Driven by our passion about science and science communication, we created a platform for researchers from our institute and worldwide to express themselves. Our articles cover everything science – from interviews with researchers, recent discoveries, to the interplay of science and society. A group of editors from our institute, both researchers and from the science communication office, curate the magazine.
Join us with your questions and we promise to provide you with plenty more.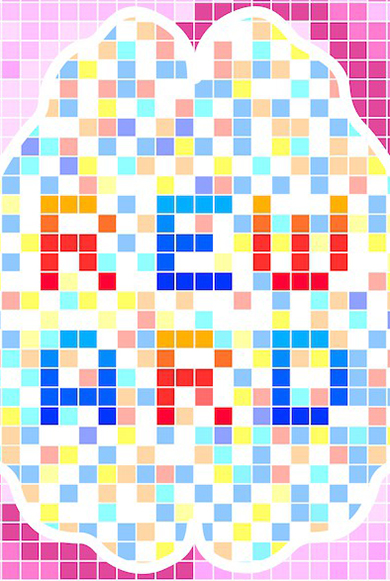 Outreach
School Visits to the CCU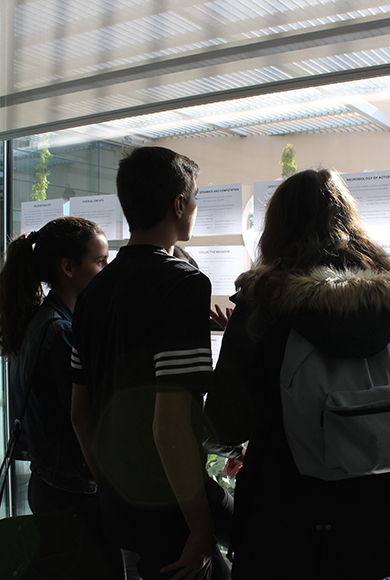 I. Schools
To register for the 2023/2024 school year, follow this link.
Tell me about the visits to the CCU
Happen almost every month during the school year;

The day of the visit is pre-defined by the organising team (always on a Tuesday morning);

Visits start at 10 a.m, with a duration of ~2h;

Throughout the visit, you will learn about the Champalimaud Foundation and its operational areas, namely about the scientific research areas and the daily-life of a scientist, by engaging in open discussions with members of the Champalimaud Research. In addition, there will also be the opportunity of visiting some of the scientific working places.
What is the criteria to participate in the CCU visits?
We would like to reach out to more schools, namely to schools that have not visited the CCU before. Hence, and considering the fast growing interest from schools to visit the research center in addition to the limitations inherent to being a oncology treatment clinic, we, unfortunately, have to do a selection of the schools that get to visit us each year, as it is impossible to receive them all. This selection takes into consideration a set of factors:
25-30 students + teachers per visit

Priority will be given to high school students (10th, 11th and 12th grades). If several schools choose the same date, priority will be given to 12th graders.

Priority will be given to schools that have NOT visited the CCU before

Motivation to visit the CCU

Geographic location (we will attempt to bring students from all regions of Portugal)
Every year in September we open the registration for the school visits. Confirmation of the school visit will be done via email two-four weeks before the date of the visit. Groups whose visits won't be possible to accommodate will be notified via email two-four weeks before the chosen date.
After the registration is closed we will not accept any more school requests for visits that school year.
II. Independent / Small Groups
Would you like to do a scientific visit to the CCU?
Do you have a particular interest related to a CNP research topic/laboratory?
Send us an e-mail explaining your interests and you will receive a reply with information about the availability and programme of the visit.
Contact email: info@fundacaochampalimaud.pt