Graduate Training
International Neuroscience Doctoral Programme
INDP programme
Summary
The International Neuroscience Doctoral Programme (INDP) provides students with an integrative, state-of-the-art education in either Neuroscience or Physiology & Cancer. A central goal of the programme is to foster inquiry and discovery by encouraging active participation, critical thinking, and problem-solving by the students. 
When applying, students should choose one of the following tracks: Neuroscience or Physiology & Cancer. The PhD programme initial year consists of classes and lab rotations. After a common module about the fundamentals in Biology and Neuroscience, students have specific modules depending on the track they select. The Neuroscience track includes courses focused on the neuronal and circuit basis of behaviour, whereas the Physiology & Cancer track is focused on the cellular and molecular network bases of tissue homeostasis, physiology & cancer. The courses have a strong practical component, as well as focus on quantitative skills. In addition, students also perform laboratory rotations, which allow them to familiarize themselves with the research done across different labs and join the lab where they will conduct their doctoral research. 
Selected students receive a fellowship, renewable every year up to a maximum of 6 years. The PhD degree is granted by our academic partners, the Universidade Nova de Lisboa or the Instituto Universitário de Ciências Psicológicas, Sociais e da Vida through our accredited INDP doctoral track. Students will apply for fellowships as part of the curriculum, but success in acquiring external fellowships is not required.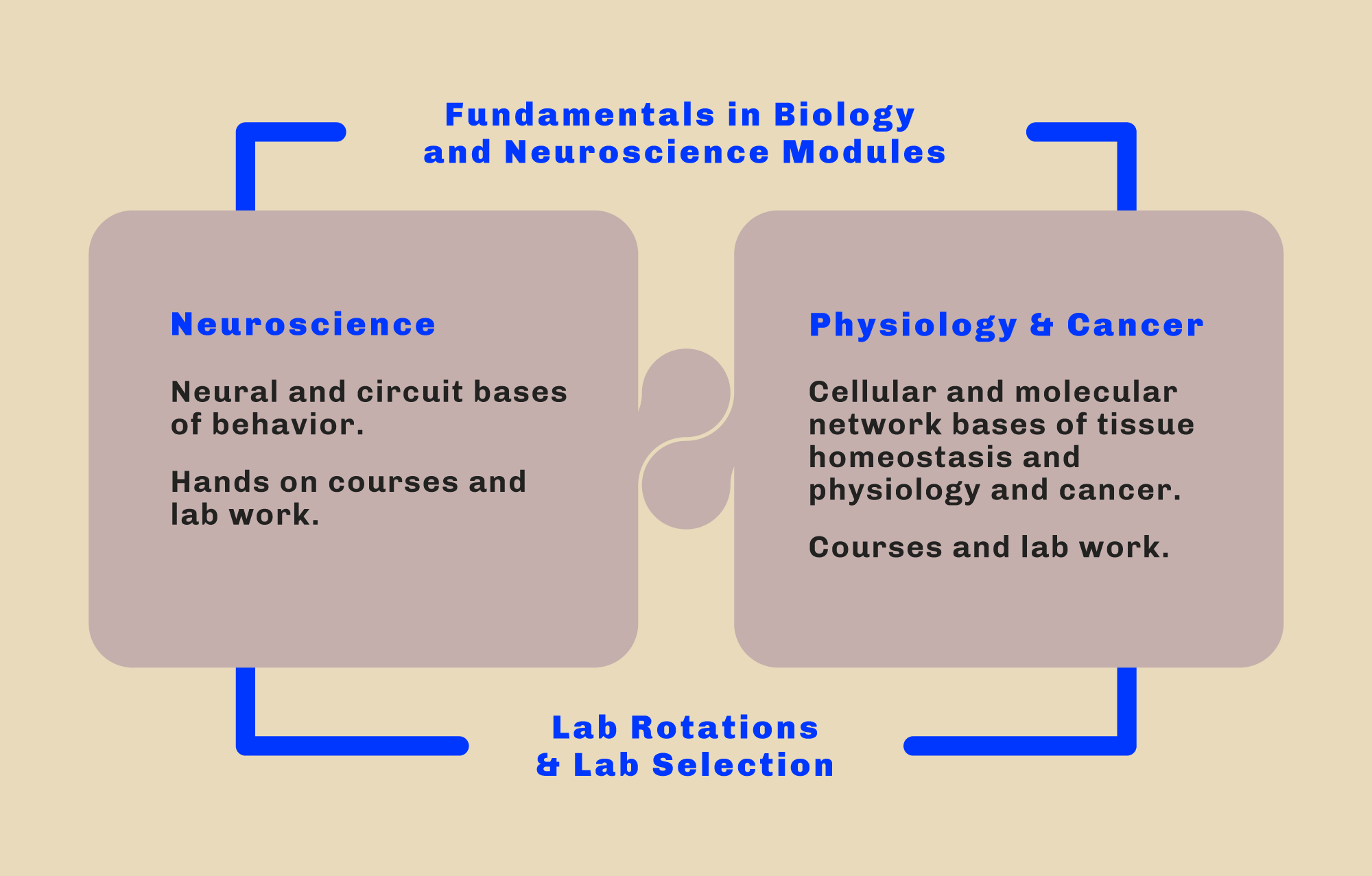 Our Students, Our Team
INDP
We seek talented students to work in a supportive, inclusive, and collaborative environment that trains individuals to participate in the process of scientific inquiry leading to discoveries. Emphasis is given to diverse thinking, positive behaviour support, and well-being as core elements for creativity, critical thinking, and leadership.
Programme Director: Joe Paton
Education Committee: Ana Luísa Correia (Cancer & Physiology PI), Alfonso Renart (Neuroscience PI), Bruno Costa-Silva (Cancer & Physiology PI), and Susana Lima (Neuroscience PI)
Graduate Studies Office: Isabel Palmeirim (Coordinator) & Teresa Dias
Inquiries regarding INDP applications must be sent to: appindp@research.fchampalimaud.org
What we offer
INDP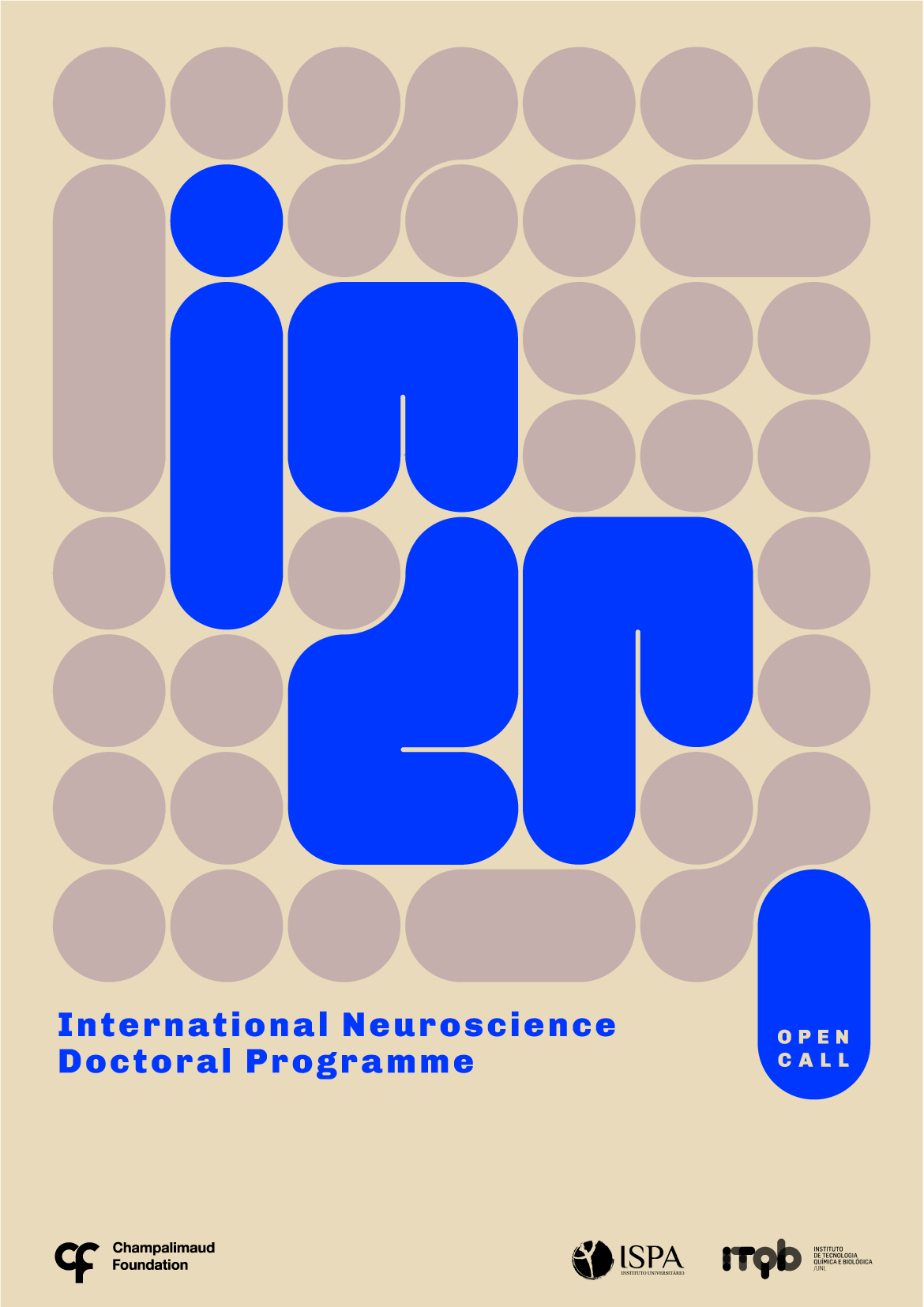 Each INDP PhD student will have:
- A fully-funded position up to a maximum of 6 years. This includes a monthly stipend and academic fees;
- A curricular plan involving intense training on Neuroscience or Physiology & Cancer with classes and lab rotations in the first year;
- The chance to choose the PhD research project and supervisor. The available groups are the ones that belong to the Neuroscience and Cancer Research Programmes at Champalimaud. Get access to the full list here.
- Support by a thesis committee (selected by the students and supervisor) that monitors the progress and provides input, composed by two Faculty members other than the supervisor;
- Enrolment in a leading European research institute with a strong International environment;
- Access to cutting-edge research labs in Neuroscience or Physiology & Cancer and specialised technical platforms;
- A vibrant academic environment including weekly research and clinical seminars. Access to a wide range of  workshops;
- A good support system when relocating to Lisbon/Portugal and joining CR. This includes a buddy programme, and an orientation week to welcome you at the CR; 
- Support throughout the PhD with administrative affairs (fellowship renewal, thesis submission, etc.) and other issues, including mental health. 
- An active PhD student community, involved in the organisation of advanced courses, an annual retreat and several social activities.
Admission Requirements
INDP
Applicants must have:
- A  Master's degree and/or a 4+ year undergraduate degree by the time classes start;
- The ability to tackle difficult intellectual challenges, to learn new skills and ways of thinking and to work passionately as part of a research team;
- Predoctoral training in quantitative disciplines (e.g. physics, mathematics, computer science), biological sciences (e.g. biology, medicine, bioengineering) or related fields;
- High proficiency in the English language is crucial for the applicant's success since this is the official language at the Champalimaud Research Programme. 
Application process:
- Candidates will be evaluated by their Curriculum Vitae, letter of motivation and letters of recommendation;
- Preselected candidates will be invited to an open house and  interviews;
- Top evaluated candidates will receive an offer to participate in the PhD programme.
The applications for the INDP23 call are now closed. If you are interested in applying to our PhD programme, please fill out this form so we can notify you when the call opens.
Timeline
INDP
2023 INDP application timeline
Open call: 15th December 2022 - 25th January 2023 (New Deadline)
Interviews and open house: 16th-17th February 2023
Final results: 24th February 2023
INDP 2023 edition starting date: 11th September 2023
Inquiries regarding INDP applications should be sent to: appindp@research.fchampalimaud.org
Our alumni
Statistics
Our 71 alumni work all over the world in different areas. Around 65% completed/ are completing their postdoctoral training in leading universities/research institutes (e.g. Harvard, MIT, Stanford, Yale, University of Oxford).
Currently, 48% of the alumni are working in research/academia, mainly focused on behavioral/computational neurosciences and artificial intelligence. 
From the 32% who are employed by companies, the vast majority works in data science applied to a wide range of sectors, including research, health, business, software, biotechnology, videogames and robotics (e.g. Google, Yelp, Meta, NeuroGEARS Ltd, G-Research, Opplane, Oligo).
Finally, 15% of the alumni have science management/outreach jobs (e.g. project management in research institutes, science communication/illustration, scientific publishing).