Blocks
About
Fish Platform
Fish Platform
The CF Fish Platform runs a dedicated fish facility complying with all National and European legislation, guidelines and recommendations concerning laboratory animals.
The Platform is responsible for continuous state-of-the-art housing and husbandry of all CR fish models under very high health and welfare standards. 
In addition, the Platform's highly trained staff provides a set of technically-demanding research-support services, including colony management, phenotyping, genotyping, transgenic and mutant generation, assisted reproduction, and, in a close and constant collaboration with the researchers, the Platform facilitates service adaptation to best meet the community needs. Furthermore, it offers several services, training and consulting to the national and international community.
Importantly, all animal care and use is carefully supervised and monitored by the internal Animal Welfare Body (ORBEA in the Portuguese acronym), the Platform's technicians and the attending veterinarian to ensure that all husbandry, handling and experimental procedures are performed according to suitable and humane techniques.
The CF Fish Platform's commitment to scientific and technological development in the fields of fish husbandry, welfare, 3Rs and applied technologies has been translated into several collaborations, intense international networking and peer reviewed publications and presentations at international meetings.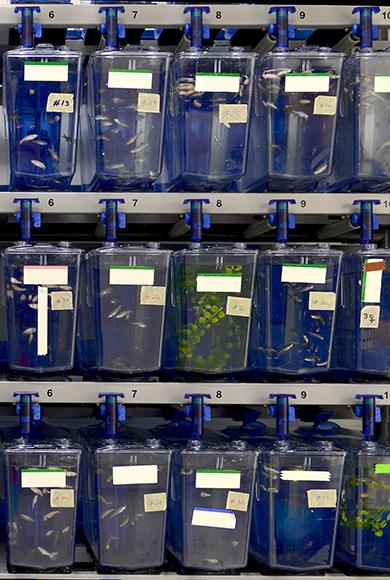 Publications
Know our Publications